Birthday Flowers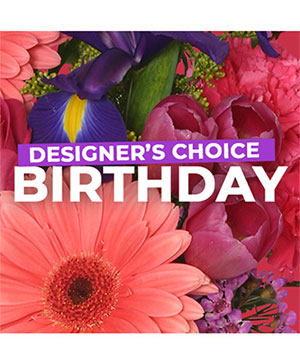 Birthday Florals
Designer's Choice
Not sure how to celebrate another fun-filled birthday? Allow us to design a fresh flower arrangement for the one who deserves it the most! It's an intimate gift like no other, and they'll love having a bouquet of flowers to bring their home to life. Give them something that will make their birthday special for more than just one day! Please specify cut bouquet (vase not included) or arrangement (vase included) in the special instructions box so we can make something special for you!
More Info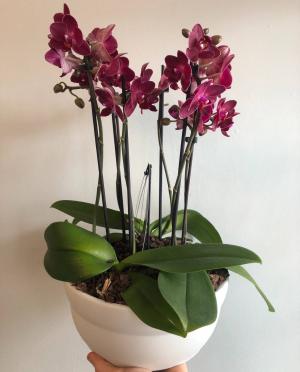 Deluxe Orchid Planter
(Colour Varies)
Create memories that will last with our Deluxe Orchid Planter! Enjoy miniature orchids potted in a container. Orchid colours typically available in soft pink, purple, lime green and white but are subject to change on availability. Colour of pot depends on availability. For specific colour requests or product inquiries, please call the store at 519-621-5210. **Available for orders only in our delivery area**
More Info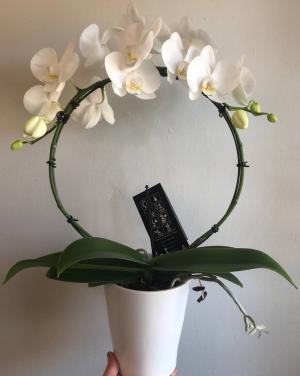 Infinity Orchid
Potted Plant
Our Infinity Orchid is our best selling product for any occasion. The perfect combination of simple and elegant will give life to any space. Typically available in white and potted in a ceramic pot (pot colour is subject to change upon availability). **Available for orders only in our delivery area**
More Info
Substitution Policy: We will try our best to produce website designs as closely as possible to the picture, however as all flowers are unique and each arrangement is custom made, substitutions may be necessary. We design with care and will do our best to keep the vibe and colour scheme of the arrangement as close as possible to the original image. Vase/container/basket substitutions may be necessary depending on the availability of the product.
Delivery Policy: Due to the fragility of flowers, we always call the recipient before delivery unless otherwise specified. As flowers cannot be left outside in extreme temperatures, it is important that we ensure a time window with the recipient as to not damage the arrangement. With purchaser permission, we can deliver the flowers without contacting the recipient, however Kelly Greens Flowers is not responsible for damages once flowers have been left outside.