Home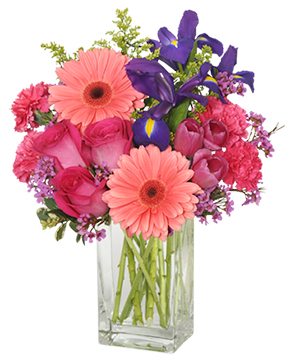 Suddenly Spring
Flower Arrangement
Brighten someone's day with the inspirational beauty of these spring flowers! This arrangement has vibrant pops of color and is perfect for the person who likes to have a little bit of fun. Filled with gerberas, carnations, roses, tulips, and more, this arrangement is bursting with spring spirits!
More Info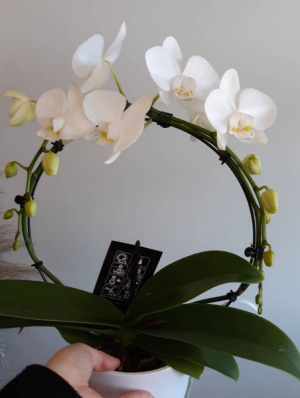 Infinity Orchid
Potted Plant
Our Infinity Orchid is our best selling product for any occasion. The perfect combination of simple and elegant will give life to any space. Typically available in white and potted in a ceramic pot (pot colour is subject to change upon availability).
More Info
WE ARE OPEN FOR CURBSIDE PICKUP AND NON CONTACT DELIVERY DUE TO COVID-19 GOVERNMENT LEGISLATION
PLEASE CALL US FOR ANY QUESTIONS YOU HAVE
519-621-5210
Substitution Policy: We will try our best to produce website designs as closely as possible to the picture, however as all flowers are unique and each arrangement is custom made, substitutions may be necessary. We design with care and will do our best to keep the vibe and colour scheme of the arrangement as close as possible to the original image. Vase/container/basket substitutions may be necessary depending on the availability of the product.
Delivery Policy: Due to the fragility of flowers, we always call the recipient before delivery unless otherwise specified. As flowers cannot be left outside in extreme temperatures, it is important that we ensure a time window with the recipient as to not damage the arrangement. With purchaser permission, we can deliver the flowers without contacting the recipient, however Kelly Greens Flowers is not responsible for damages once flowers have been left outside.